On Sale Now!
                Turn your Uke Group into an Orchestra! 
Book 1 charts a course that  will expand your group's repertoire, skills and musicality! Tunes range from a Latin hymn to Native American music, Traditional Scottish song to Dvorak, Neopotitan to early American music and more. These arrangements have been carefully constructed to help ukulele and bass players grow as individual musicians and as a collective group. This well-rounded and artfully curated set of songs is guaranteed to showcase your group and delight audiences!  
Book 1 is perfect for Beginning Groups that are Heading Toward becoming Intermediate Players
Below is a sample of Now I Walk in Beauty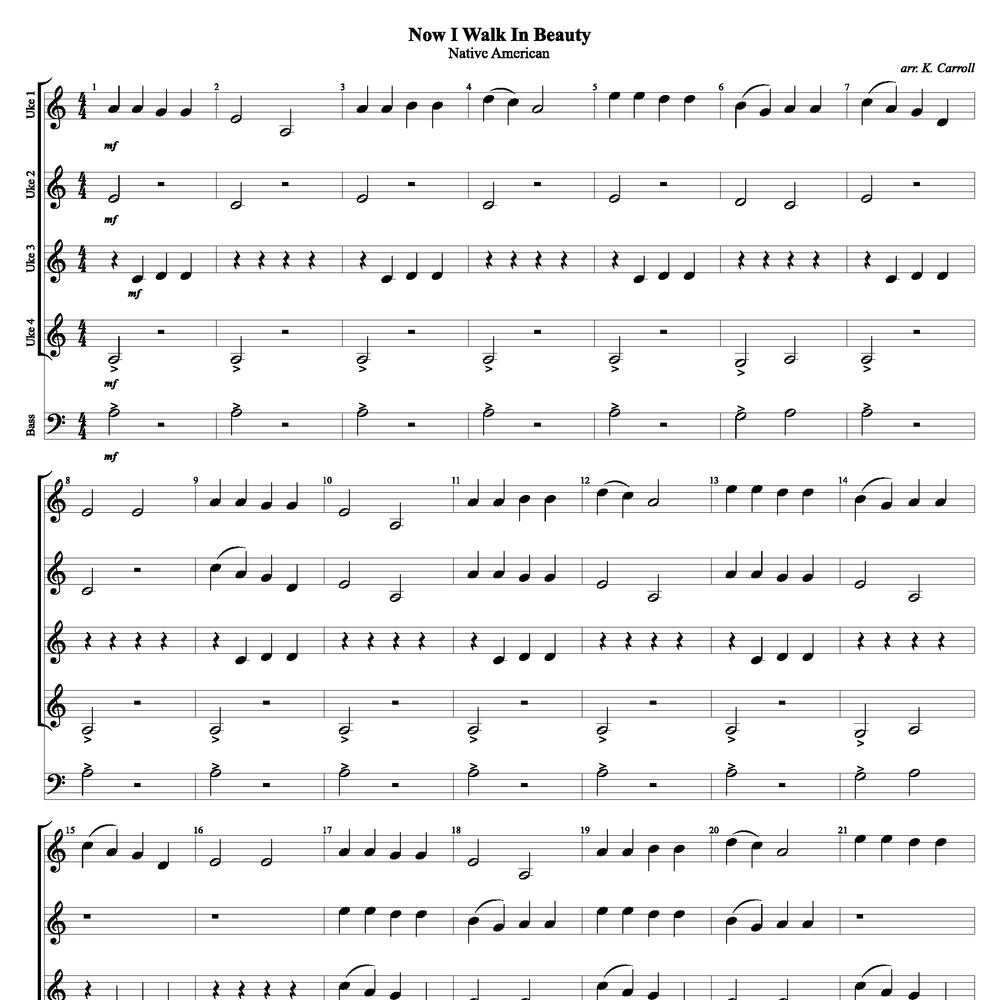 The Art of the Ensemble
Turn Your Uke Group into an Orchestra!
7 songs carefully arranged for 3-4 ukuleles and Bass
- 3-4 ukulele parts per song to accommodate Beginner-Advanced Players
- Standard Music Notation and Tablature
- Teaching and Performance Notes to Maximize the Effectiveness of Each Part and Each Song
- Individual Parts and Conductor's Scores
- Access to Free Online Learning Resources
- 9" x 12" Spiral-bound For Ease of Reading
Sample of Conductor's Score (Above) and Individual Part (Below)
Bulk Orders in Quantities of 10 Books (US Only)