Virtual lessons available for those outside of Austin.

I teach all ages and experience levels. Beginners to pros. Young children to senior citizens. Are you wanting to learn your favorite song on ukulele? Are you interested in learning ear-training, improvising, writing songs, playing in an ensemble, reading music or the art of chord melody?  I'm very committed to helping build a thriving ukulele community in Austin and offer private and small group instruction for ukulele players.  My ukulele curriculum includes the Ukulele in the Classroom series by Canadian ukulele pioneers James Hill and Chalmers Doane as well as my own courses that range from beginner to advanced levels. I strive to put together the most complete and thorough package to best guide every student I teach. For those that fall outside of my breadth of teaching expertise or teaching style, I have a great list of other phenomenal music teachers in Austin, TX.  Please fill out a new student form here to ignite your musical journey!.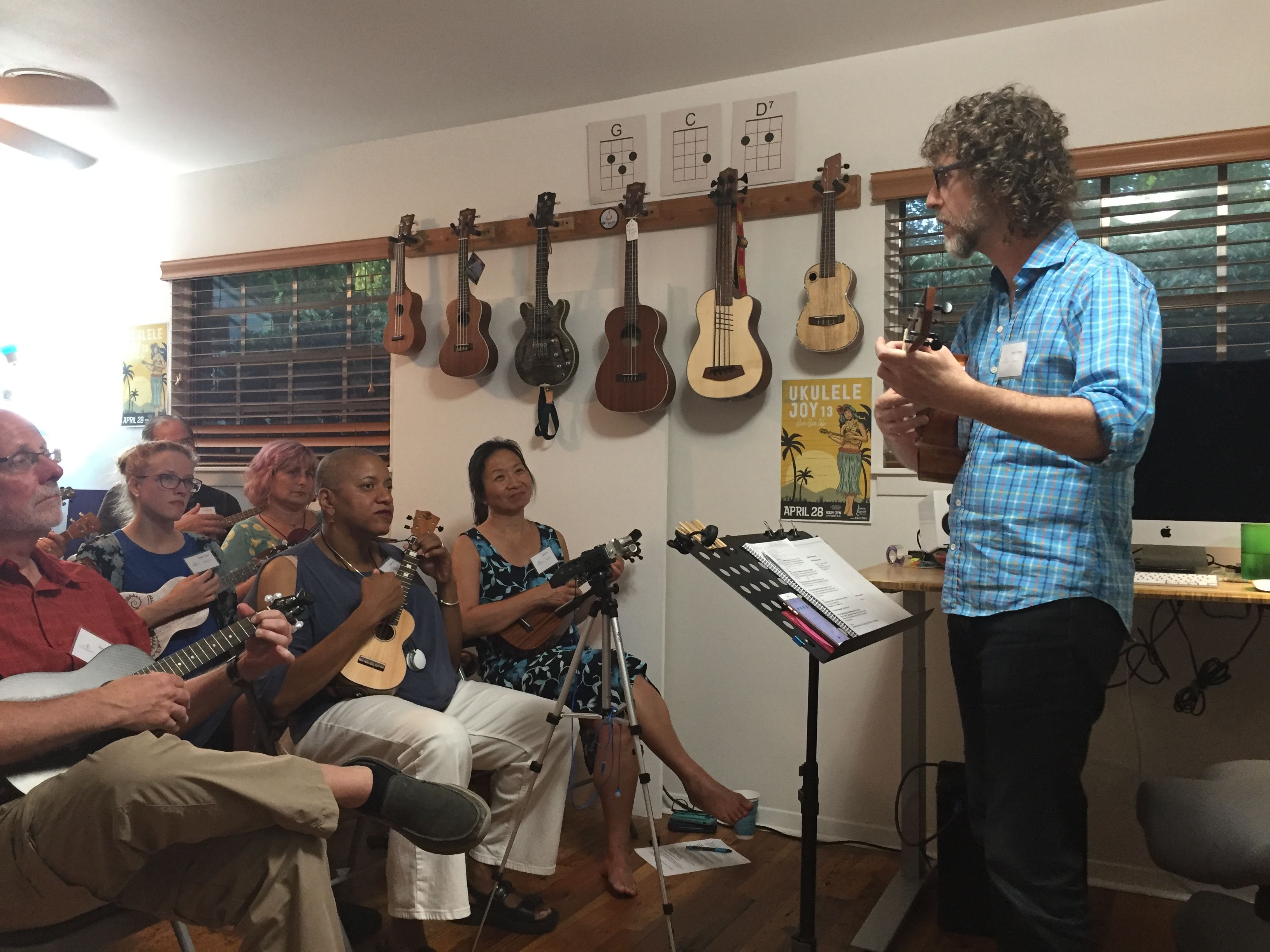 What you will find at my teaching studio: iMac with 27" screen to enhance student viewing of educational videos; iPad equipped with many great apps to enhance the learning experience; a vast array of acoustic and electric instruments and amps ranging from classic vintage gear to modern handmade pieces; a deep library of books, magazines, dvds that will highlight various aspects of the musical path; longleaf pine hardwood floors; studio grade acoustic sound baffles; high definition video camera for capturing student performances, skype lessons and making personalized lesson videos; a diverse range of effects and pedals; and printer/scanner to copy instructional materials.  A friendly, comfortable waiting room with free wireless internet is provided for parents and students. Professionalism, presence and patience are the standards of my business and I bring them to all interactions. My rates are reflective of my teaching credentials, decades of experience as a successful musician and the high quality, personalized services I provide.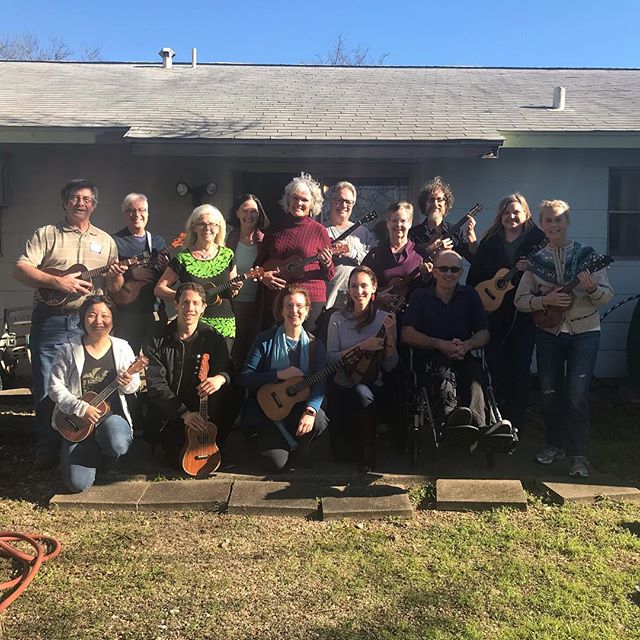 Lesson scope includes: ukulele (group and private), bass, songwriting, performance, music theory, arranging, and music business mentoring. All my teaching is student-based, which means YOU determine what you want from the lessons. I simply guide and accompany you on this journey and help make sure you get there.

I am a certified Elementary Educator in the State of Texas and a certified  Level 3 Teacher in the James Hill Ukulele Initiative. I have training and experience working with children and I understand how to reach youngsters in a healthy, positive, fun and efficient manner. My skills and knowledge as a classroom teacher translate well into music lessons for you or your child.  I also have certification in ESL (English as a Second Language).  This enables me to communicate and instruct non-native English speaking students and their parents in an informed and effective way.

For more information and to design a personalized plan for your lessons, please email:
info@kevincarroll.net
or call me at: 512.739.5946
My Studio is in my home at
7004 Rufus Dr.
Austin TX, 78752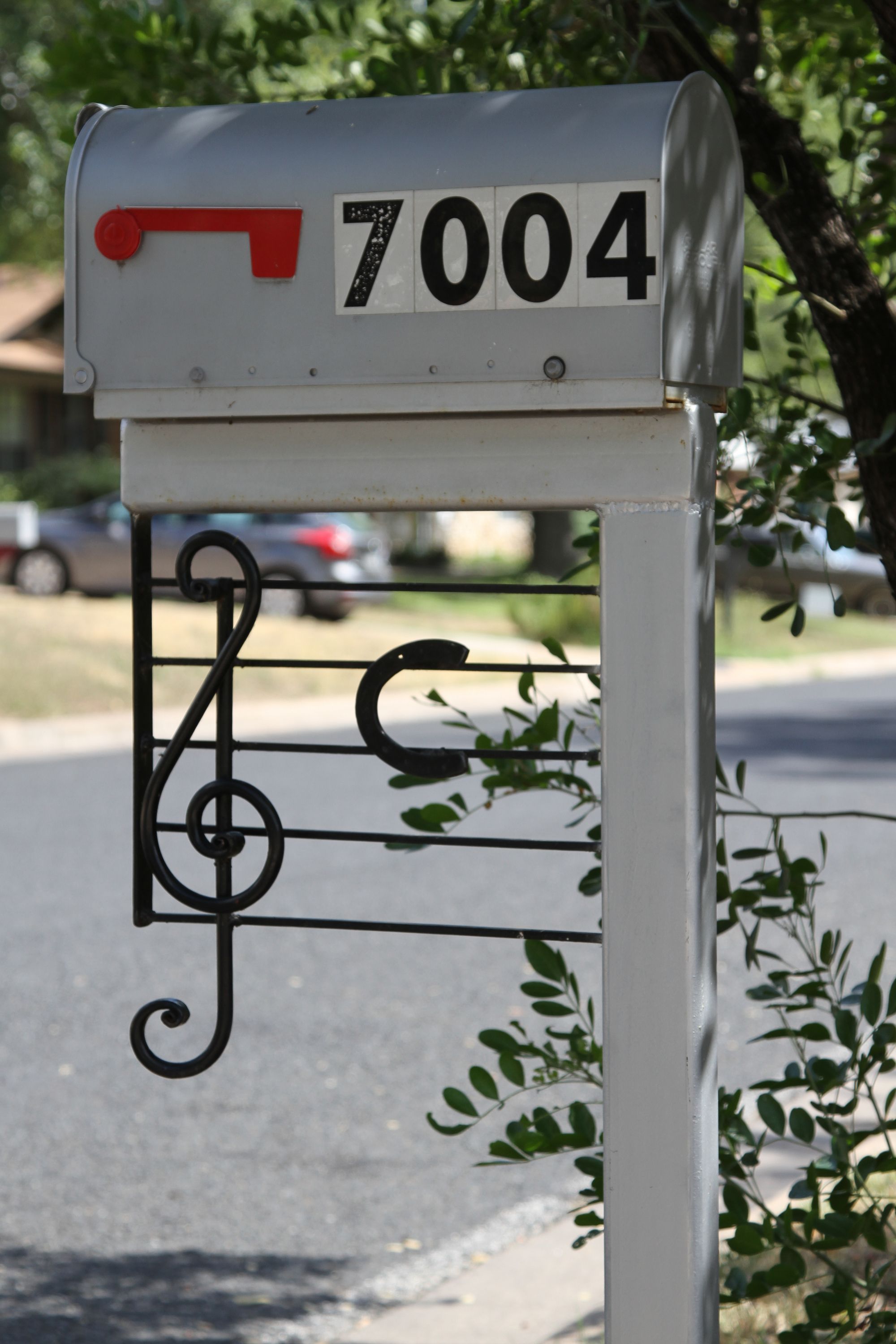 MY PHILOSOPHY and APPROACH

As a teacher I focus on pointing each student toward the music they want to create or recreate.  Typical styles would include Country and Western, Rock, Folk, Jazz, Blues, Soul, R&B, Reggae and many others.  I'll work with each student to break down the components of what they'd like to learn and develop a fun and rewarding practice regimen.  Music theory is also something I enjoy introducing to students, as it can be a means to understanding and experiencing the vast possibilities of expression on the guitar.  I offer both individual and group lessons depending on the need of the student.  I've spent many years playing guitar and I want to share what I've learned and apply it to what you want to achieve musically.  I also tend to learn a great deal from my students during the creative interaction of teaching.  My journey as a player and performer can be found here.  I strive to build creative, vital and authentic relationships with each of my students.  I find this to be the foundation for a powerful learning experience.

As a player, songwriter and teacher I'm interested in exploring options and making informed, creative and organic choices. I'm as interested in what isn't played and why as in what is played. I'm an avid listener of many styles of music and focus on the role of the guitar in serving the song and integrating into an ensemble music approach. I have a huge appreciation of the trust placed in me as a teacher and seek to honor it thoroughly in the most respectful and helpful manner possible. As a teacher I'm very dedicated to helping students discover and develop their own authentic "voice" on the instrument. I particularly enjoy working with songwriters in a closer investigation of the guitar as it relates to composition in an effort to maximize the options of expression available to an artist. To me space truly is the final frontier and I am constantly challenging myself to find new ways to provide space in both my music and the music of those with whom I play. I like to look at it as sonic feng shui.
 
Teaching Credentials and Affiliations
James Hill Ukulele Initiative Level 3 Certificate

James Hill Ukulele Initiative Level 2 Certificate

James Hill Ukulele Initiative Level 1 Certificate

James Hill Ukulele Initiative Teacher Trainer (2015, 2016)

Membership in Texas Music Educator's Association, Austin Independent Music Instructors and Austin Classical Guitar Society

Currently enrolled in Guitar Curriculum Teacher Training through ACGS

Have led ukulele workshops across the US, Mexico and Canada

Ukes in the Classroom-Texas Level 1 Teacher Training Certificate

EC-4 Generalist Teaching Certificate in the State of Texas

ESL (English as a Second-Language) Certificate in the State of Texas

Completion of Huston-Tillotson's Alternative Teaching Certification Program

B.A. in Communication from Boise State University
Over 25 years experience teaching music professionally

30+ years experience playing music

Over 25 years experience playing music and touring professionally

Over 15 years of experience as a music producer

I've played on national television shows such as Austin City Limits, On the Verge, Nashville Star, Studio 330 Sessions and have been in numerous music videos.  and have appeared on over a dozen albums as a guitarist, including major label and independent releases.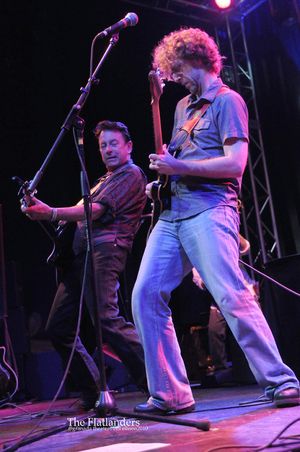 Over the years I've had the pleasure of playing with an amazing host of musicians including:
The Flatlanders, Robyn Ludwick, Bruce and Charlie Robison, Alejandro Escovedo, James Hill, Amy Atchley, Will and Charlie Sexton, Barry Smith aka "Frosty", Ian MacLagan, Jimmy LaFave, Ricky Skaggs, Leann Atherton, Rich Brotherton, David Grissom, Curtis Stigers, Chuck Prophet, the Groundwork Music Orchestra and many others.  Each experience has added to the depth and richness of my musical journey.

  I have also led my own bands as a singer-songwriter.
What My Students Are Saying:
"Kevin is easy to work with and very experienced. He is knowledgeable in all aspects of music technique and creates a comfortable atmosphere for his students."
– Burak U.     February 02, 2012

"A Life-Changing, enriching experience!
Kevin's easy, encouraging teaching style helped me to break through my personal mental barrier that I've always had to learning music theory.
I now have the tools I need to continue learning on my own, and the knowledge that he's there if I run into any stumbling blocks.
 Thanks, Kevin!"
– Rudy S.     January 27, 2012

"Excellent Vocal Instructor!!!
Kevin is an outstanding teacher. I have been taking vocal lessons and I plan on transitioning into guitar lessons. He has an innate ability to listen to what you want to accomplish and create a plan the helps you meet that goal. Each lesson is relaxed, well organized, flexible and fun."
– Rob J.     January 19, 2012
"I've nothing else but great things to say about Kevin C. The 3 lessons I had so far exceeded my expectations. He identified my weaknesses and provides me the help I need. Besides, he's very kind and open minded which I appreciate.
Thanks!"
– Philippe B. November 10, 2011

"Kevin is a wonderful teacher! He is professioinal, dedicated, warm, fun and patient. I have learned a lot and have a good time."
– Clara L. August 20, 2011

"I'm really glad that I found Kevin. He has made me take up 'playing the guitar' seriously again since he is also an amazing performer. I really like his teaching methodology and I have had a lot of fun and am learning a lot in the process. I strongly recommend!"
– Aravindha A. March 14, 2011

"Since taking lessons from Kevin, I have found an enjoyment and ease in approaching the instrument like never before. I'd like to think it has to do with some previously undiscovered talent of mine. The reality is that it's Kevin's patient approach - pure and simple."
-Norman

"It's often been said that those who cant do - teach. It's a rare opportunity to learn from a man who can do both with the greatest of ease. Kevin Carroll is a gifted soul."
- E.
Here is a very thorough reflection a fellow teacher recently shared:

Reflection on Learning:

A student must have the ideal circumstances in order to learn effectively.  If the climate is geared toward student success, then the student can maximize his or her achievement.  Recently, I was involved in a lesson where I was able to understand, through my own experience, what a student goes through when he or she is attempting to assimilate new knowledge.  I was at my friend, Kevin's house, showing him my ukulele which I received as a present.  Kevin is an extremely gifted musician, teacher, and the most intelligent man I believe I have ever met.  Kevin began tuning the ukulele, and I assumed he was going to play some tunes for me on it.   I was in for a treat because not only did he show me a few little tunes on it, but he put it in my hands in order to teach me some chords.  I am quite sure that he did not know that when he placed it in my hands and began instructing me, I went into full on panic mode. 

My amygdala was totally sending out the panic signals, and I could not function normally for several minutes.  Kevin's instructions were totally distorted in my brain.  He was telling me which fret, string and finger to place correctly in order to form a chord, and I was not receiving the direction as he intended.  I was hearing the Charlie Brown teacher voice coming out of his mouth at this point, and my inner voice was saying, "He is going to think I am an idiot!"  I am not sure if he noticed that I was freaking out or not, but thankfully, his patience helped me to overcome this stressful situation.   He repeated the instructions, and very calmly corrected my finger placement.  Slowly, I was able to recover a semblance of myself, and I was able to verbalize that I am a visual learner and not auditory, which assisted my learning immensely.  He expressed that he is that way too, and adapted to a different teaching style, by showing me instead of giving verbal directions.

I reflect on this experience because I compare it to what students (adults or children) struggle with when digesting new knowledge.  Fortunately, Kevin's teaching style was perfect for what I needed to help me bridge the gap between my fear and actual acquisition of new skills.  I first reflect on the lesson cycle and Kevin's skill at delivery and instruction.  Kevin opened the lesson by explaining some of the intricacies of the ukulele to me, which engaged me and peaked my interest.  He accessed my prior knowledge by asking me if I knew the notes on the guitar (EADGBE), and he offered a new way to remember this (Elephants And Dogs Grow Big Ears).  Already he was offering new knowledge because I had never heard this memorization technique.  When he explained the notes on the ukulele (gCEA), he offered a pneumonic device so that I could remember the notes (Goats Can Eat Anything).  There was humor involved in this part of the lesson because he explained how his students came up with the words which fit the notes.  He played some examples of chords with more explanation, and when he handed the uke to me, I was equipped with some background knowledge. 

Unfortunately, my panic interfered with my effective learning for a several minutes, but as I stated before, Kevin's calm demeanor and patience helped me work through the paroxysms of fear which I was experiencing.  He asked questions, gently corrected me, and was reassuring, which created a greater level of comfort within me.  He also adapted his teaching style to my needs, as any effective teacher should.  He modeled all the chords on his ukulele, and utilized my prior knowledge by asking about a song I enjoyed playing, and demonstrated it for me.  Before the lesson ended, he demonstrated strumming techniques and suggested that I begin with those.  He also played "Something," which has always been a favorite.  At the end, he wrote out chords for me so I could practice when my new ukulele arrives.  Despite my panic attack, I left inspired to learn to play the ukulele. 

If I had been subjected to the way some teachers instruct their students during this lesson, I know that I would have shut down completely and probably never wanted to learn to play.  Primary in a classroom is the teacher's relationship with the student.  A classroom must feel safe to a student, and he or she must trust the teacher or learning cannot occur.  Although I have a positive relationship with Kevin, I do not know him as an instructor, so his methods could have totally caused me to shut down.  Fortunately, I felt safe, and I trust him, so it magnified the knowledge I was able to accumulate during the lesson.  I probably never learned to play the Cornet well in middle school because my band director was abusive, and at one point, even brought out wieners, broke off pieces and threw them at us to signify that we were playing like "weenies."  She would kick over stands in anger, and it totally set up an ineffective learning environment for me. 

It is interesting because the ineffective teachers never see what they are doing wrong, justify their behavior, and they achieve little success.  It does not seem difficult to try to understand the learner and his or her needs, but schools are plagued with teachers who do not.  Yelling, being sarcastic, arguing, and humiliating students forces them into the same kind of "fight or flight" mode which I experienced during my lesson.  Most students already possess a great deal of fear of learning, so they may already be panicking about the lesson, as I was.  To further add stress totally shuts them down, creates behavior problems, and causes them to lack the capability of assimilating any new knowledge.  The relational classroom environment is paramount to the success of all learners.  Many students walk through the door carrying baggage from home.  He or she does not check his or her baggage at the door.  Instead this baggage becomes part of what the teacher must effectively deal with in order to teach, and the only way is to create a relational, safe, and secure environment. 

I was fortunate to have been able to have experienced this new learning fear, so that I am equipped with personal reflection to recount to teachers as I work with them in order to build their skills at creating the optimal learning environment.  Perhaps I can create a situation where they have to acquire a new skill and subject them to what students deal with on a daily basis.  This knowledge is inspiring to me because it is through personal experience that the greatest growth is achieved.  This will be added to my professional development tool-box, and hopefully I will be able to find more situations with which I can benefit others with my personal enlightenment. 
                 
-Kristy S.    12/29/12